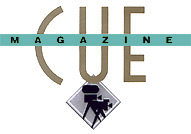 THE JOINT IS JUMPIN' AT FOCUSED AUDIO
After 10 years of doing business as the sole owner of Focused Audio, Jeff Roth was approached in 1989 by an investor who offered funding that would help finance his dream to build San Francisco's preeminent recording facility.
Roth had already acquired the building, the acoustic designer's blueprints, the permits and the contractor. He went for the partnership. Twelve months later, the investor unexpectedly pulled out of the agreement, leaving Roth with a half-built recording facility and a $200,000 debt. Almost overnight, his dream had become a nightmare.
Today, due to what Roth calls "a certain synchronicity of events" and the support of people he's done business with for over 10 years, Focused Audio is back on track. With new equipment, talent, tenants and clients, Roth predicts a banner year in 1992--despite recessionary uncertainties and industry cutbacks.
"This is a year when the facility solidifies its footing and all this hard work pays off," states Roth. "We have many interesting projects with a lot of variety already on the books for '92."
"Now that a lot of the corporate and industrial jobs have been cut back, the ad agency work provides a whole new arena."
Roth started Focused Audio in 1979, operating out of a funky warehouse along the Embarcadero. He built a reputation as an innovator in the application of new technologies to film sound production. In 1987 Roth worked with Bay Area software writer Kelly Quan to develop one of the first PC based systems for SMPTE audio editing. As early as 1988 Focused invested in a digital audio workstation, making it one of the first recording studios in the country to use digital technology on a broadcast television series (Gumby).
Focused Audio has always been an audio production facility for all media. In the last several years they have specialized in television series, documentaries and feature films. They have provided services for Lorimar Telepictures, the Arts and Entertainment Channel, National Geographic, PBS, HBO, Showtime, the Smithsonian Institute, and the National Audubon Society. After years of steady growth, reinvesting in more sophisticated equipment and increasing the studio's capabilities, Roth decided to take the next step.
"It was more like a leap," explains Roth. "The undertaking of building a four-room facility of this sophistication has not been done in San Francisco in well over 20 years. Not since Wally Heider's studios were built back in the late 60's has a facility been built of this magnitude and integrity." The Focused Audio facility was designed by Carl Yanchar of Lakeside Associates, known for designing Royal Recorders and the audio suites of Editel Chicago and Editel New York.
Despite the setbacks in completing the project, Focused Audio's four control rooms and three recording spaces--all tied into a central machine room--are now up, running and occupied. Jay Shilliday, one of the Bay Area's foremost short format and music mixing specialists, has joined the staff. "Jay's decision to join Focused and not pursue offers in Los Angeles will continue to benefit the entire Bay Area production community," states Roth.
"Now that a lot of the corporate and industrial jobs have been cut back, the ad agency work provides a whole new arena for Focused. Advertisers will advertise--even during economic downturns--and having Jay come in with that expertise and client base has made up for the loss of some more traditional clients," says Roth. "It's allowed us to expand in spite of the recession."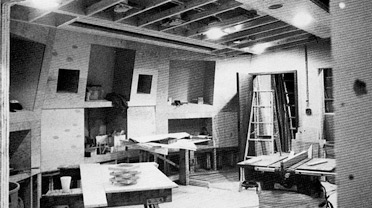 Formerly the senior audio engineer at Editel, Shilliday's decision to join Focused after the Editel fire was not an easy one. "I looked at virtually every studio in the Bay Area for a new place to call home, and Focused Audio was where I felt my client base would best be served," states Shilliday. "This is not an old converted music studio, or conference rooms dressed up to look like high tech control rooms. These are rooms with extremely accurate stereo imaging, designed and built from the ground up expressly for electronic and digital production. Because the owner is also an engineer, he understands what it takes to do high quality audio work."
Shilliday has over 10 years of mixing experience in commercial music and audio post work in Chicago and San Francisco. His talents were recognized by Editel, who recruited him from Chicago to the Bay Area following a nationwide search. His work for Streeterville Recording in Chicago includes mixing over 20 albums for the Chicago-based blues label Alligator Records, as well David Bromberg's "Sideman Serenade" for Rounder Records and Grammy Winner "Unfinished Business" for Steve Goodman.
Michael Curran of Image Express says, "Now that Jay is back on line in San Francisco I won't be going to Los Angeles anymore, I can stay home and get the service I need right here. Jay's been on the Audiofile for five years and it shows. I haven't seen anyone come close to working as fast and accurately as he does."
In addition to working with some of the Bay Area's leading ad agencies, including Hal Riney and Partners, Ketchum Advertising, Colossal Pictures, Good Pictures, Image Express, Saatchi and Saatchi/Pacific, Grey Advertising, and Jamison/Cawdrey/Benjamin, Focused is also working on a variety of other projects.
Henry Selick was in recently to direct Danny Elfman in the reading of his voice parts for the Skellington Productions feature, The Nightmare before Christmas. Elfman, known for his music scoring of Beetlejuice, Edward Scisssorhands, Batman, and the Simpsons theme, will also be scoring the feature, which is being produced for Buena Vista Productions.
Richard Childs, Tim Boxell, Shari Glusker, Sandra Kimberly and Rick Trank mixed Museum of Tolerance, a 16-screen laser disc installation. All sound elements were edited on the Audiofile and mixed by Shilliday. Focused Audio is also completing the audio post, including recording of the original score on the feature length comedy, Na Zdrovie, by San Francisco director George Merriweather.
"Everyone at Focused is here because they still love what they're doing," says Roth. "We're excited about the technological changes which are continually ongoing in audio, and how we can apply them to post work in the future. Whatever advances are made, the most important part of our job is realizing the producer's goal. In the future, as now, that means achieving quality, creative results by using the most efficient methods."
Cue Magazine February 1992